LOAN FUNDS PROGRAM
PURPOSE:
to create and retain jobs by partnering with financial institutions to provide financing opportunities to business and industry located within the Mount Rogers Planning District Commission that can be used for business startup or expansion.
LOAN TERMS AND RATES
• Loans may be made to finance up to one half (50%) of your project. Maximum loan amount is $150,000.
• At least one job should be created for every $15,000 borrowed.
• Other financing may come from commercial banks, other lenders, private investors or owner investment. 10% of the total project cost MUST come from owner investment.
• This is a Federally-funded business assistance program. If 100% financing can be obtained through other sources, a project is ineligible for financing through this program.
• Interest Rates: 2 points below the prime lending rate, with a floor of 6%.
• Loans secured by real estate may be financed up to a maximum of 10 years. Loans secured by other assets may be financed a maximum of 5 years.
ELIGIBLE APPLICANTS
Private-sector firms such as corporations, partnerships, and sole proprietorships.
Local governments and special purpose authorities.
Public and private nonprofit organizations.
APPLICANTS MUST BE AT LEAST 51% US OWNED.
A $100 application fee is required from all applicants.
ELIGIBLE USES
Land and building acquisition, building construction or renovation, machinery and equipment, working capital.
INELIGIBLE USES
This program may not be used to refinance existing debt, purchase equity in a business, or for speculative building and related projects.
LOAN REVIEW PROCESS
Loan applicant meets with the MRPDC staff to determine eligibility of proposed request and to discuss loan application procedures. A complete loan application package is prepared by the applicant and submitted to the staff. The Loan Review Committee reviews each application and recommends approval or denial of the loan request to the MRPDC Executive Committee, which makes all final lending decisions.
The approximate time from loan application submittal to loan closing is 45-60 days.
SERVICE AREA
The MRPDC Loan Funds Program is available to applicants located (or locating) in the counties of Bland, Carroll, Grayson, Smyth, Washington, and Wythe, and the cities of Bristol and Galax.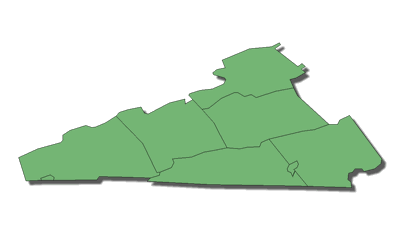 CONTACT INFORMATION
For additional information, contact Brian Martin at (276) 783-5103 or bmartin@mrpdc.org
In accordance with Federal law, this institution is prohibited from discriminating on the basis of race, color, national origin, sex, age, religion, disability, political beliefs, sexual orientation, or family/marital status.
To file a complaint of discrimination, write USDA, Director, Office of Civil Rights, 1400 Independence Avenue S.W., Washington D.C. 20250-9410, or call (800)795-3272 (voice) or (202)720-6382 (TDD).